BizMagnet consultant helps Hong Kong companies to apply for the BUD Fund. Mainland Programme and FTA and IPPA Programme provides cumulatively HK$ 7 million on a one-to-one-basis. Granted companies can then expand in mainland China and other economies. We are independent and have fixed service fee.
Why choose BizMagnet BUD Fund consultation?
The advantages of BizMagnet BUD consultation service:
Free consultation. 15 minutes to qualify
Reasonable fee. No redundant tasks
Fixed fee. No carve up of grant
Transparent. All tasks are in the workflow
In order to apply for the BUD Fund, one should read through the dozens-page BUD Application Guide, guarantee the BUD eligibility and fulfil the relation requirement between applicant and local business. The project items should also be covered by the BUD.
Because the BUD application involves multiple disciplines and a typical business will not apply for many times, it is not economical to let colleagues spend a lot of time to study the application method. This is the reason why "BUD consultation service" appears. BizMagnet Limited is the professional consultant in helping BUD Fund application with a fixed service fee.
BUD Fund Consultation service flow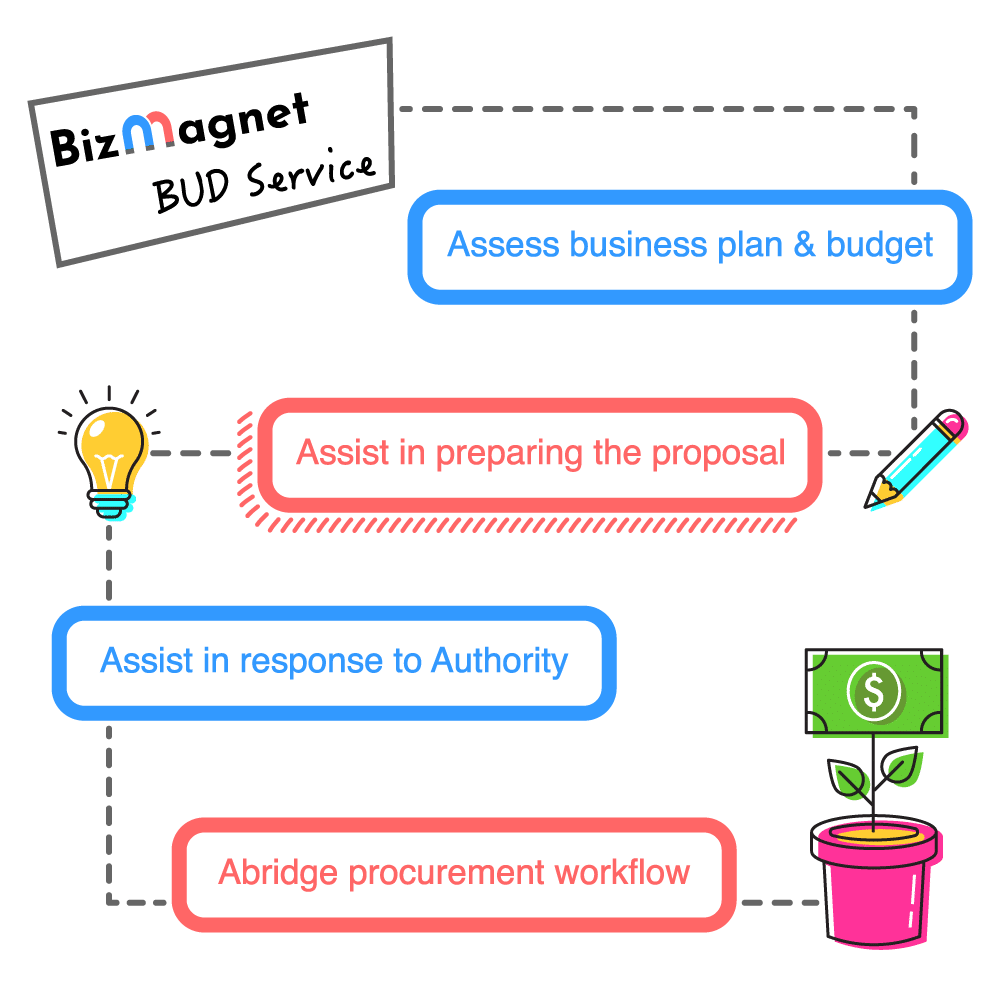 Assess the business plan and budget
Assist in preparing the application proposal
Assist in response to the BUD Office
Abridge the procurement workflow
It is not a must to hire a consultant to apply for the BUD Fund. However, a consultant can help the enterprise to save manpower, time and money, and reduce the risk. BizMagnet government fund consultant publishes "Insights blog" on the website. Welcome all to read.
Reference: BUD Fund Official website