BizMagnet HK TVP Consultancy
BizMagnet is a consultancy to help Hong Kong companies to apply for the Technology Voucher Programme (TVP). The TVP sponsors 75% of the customized technology project for enterprises (maximum: HK$ 600,000). BizMagnet is independent of any IT suppliers and our charge is fixed. We don't carve up our clients' interest and have a number of TVP successful cases for reference.
Eligible Hong Kong companies can use the fund to enhance productivity and competitiveness by technology solution. To get the TVP fund, one should read the TVP application guideline and prepare all documents including the procurement quotations.
Each enterprise can apply for the TVP for 6 times, and you can commence the TVP project just after application submission. Nevertheless, it is wiser to hire a TVP consultant to help the application. It is because you can save time and money, and reduce the failure risk with an experienced TVP consultant. BizMagnet is the TVP consultancy you need.
TVP consulting service workflow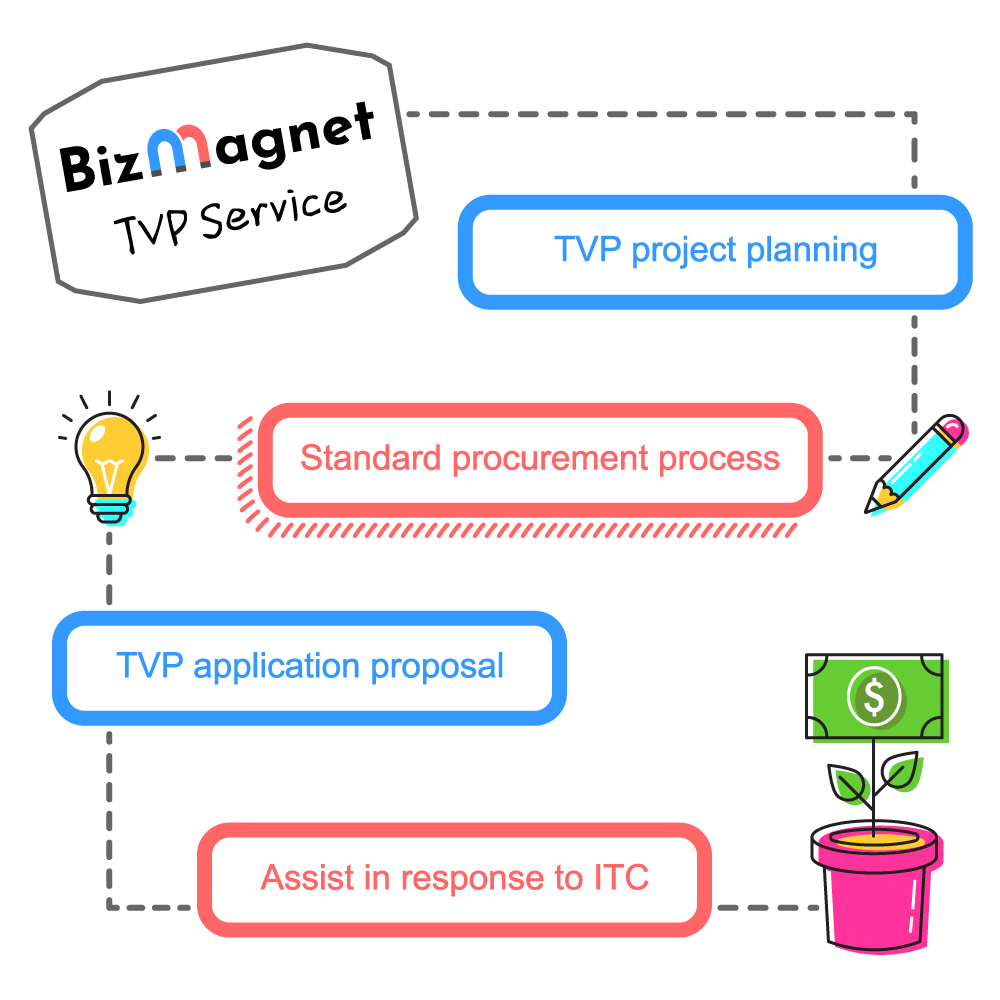 TVP project planning
Standard procurement process
TVP application proposal
Assist in response to ITC
Why choose BizMagnet TVP consultation?
The advantages of BizMagnet TVP consultation service:
Free consultation. 15 minutes to qualify
Reasonable fee. No redundant tasks
Fixed fee. No carve up of grant
Transparent. All tasks are in the workflow
It is not a must to hire a consultant to apply for the TVP. However, a consultant can help the enterprise to save manpower, time and money, and reduce the risk. BizMagnet government fund consultant publishes "Insights blog" on the website. Welcome all to read.
Reference: TVP Official website