From social unrest and COVID-19, Hong Kong SMEs are under unprecedented stress. Never say never, there are also a lot of companies upgrade at the same time with the aid of the Technology Voucher Programme (TVP). They are optimistic about future and get well-prepared. BizMagnet consolidates 10 successful TVP cases to share the insight. The TVP grants 75% of IT solution cost to Hong Kong companies to enhance, upgrade or transform. The cumulative maximum subsidy for each firm is HK$600,000. Recently, the TVP relaxed the "related entity" restriction. Consider to hire a professional TVP consultant to assist in your TVP application.
Update: TVP for dummies 2022
1. Packaging company: Big Data Digital Marketing Management System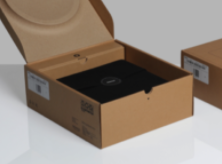 The packaging company is a specialist in corporate gift pack. Its clients include jewellery, wining, watches etc. Not only in Hong Kong, but mainland China and overseas it has office. As digital marketing is the global big trend, the company has established a variety of online channels such as website, social media, search engine marketing, trade advertisement platform etc. However, all these channels generate numerous data and it is quite difficult for the marketing staff to manage and co-ordinate different channels. The management decided to equip a cloud-based big data system. With the automating digital marketing management platform, the system can consolidate and analyse the data to optimize the integrated performance. Now, the marketing department is able to oversee the entire online marketing, and it is much easier to make an O2O marketing strategy.
Extended reading: Should I apply for the BUD Fund or the TVP?
---
2. Florist: Enterprise Resource Planning (ERP)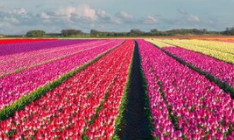 Maybe you thought florist is a very traditional business. Indeed, people have higher and higher expectation nowadays, and florists have to move forward as well. The applicant company has run the floral business for many years and has troubles in resource management. First, from the flower farm to the end consumers, the industry demands very precise logistic timing. Second, floral storage is very challenging, every species needs different temperature, humidity, luminosity etc. Third, flowers should ship correctly to floral design to make sufficient time for florists to produce. With the subsidy of the TVP, the applicant spends only 25% of the original cost to upgrade its enterprise resource planning system (ERP). Not only save a lot of administrative human resource, but also it reduces human mistake significantly to avoid wasting expensive flowers.
Reference: HSBC Report: COVID19 drives Hong Kong businesses to transform for resilience
---
3. Clinic: Clinic Management System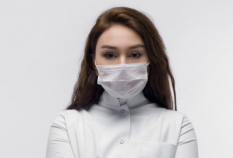 There are more than 3,000 medical clinics in Hong Kong, and traditional Chinese medicine is under modernization. The demand of an effective clinic management system is booming. A medical clinic applied for the TVP to upgrade its clinic management system. Besides the functions of a general enterprise resource planning (ERP) system, a clinic management system is also dedicated to patients and drugs. For example, patient queuing, drug allergy and major medical history notification, as well as drug inventory and valid period management etc. In addition, a medical system involving patients' important privacy should be very secured. Not only database encryption, but also firewall and virtual private network (VPN) equipped for the system. The solution significantly reduces expired drug disposal and saves a lot of cost for the clinic.
---
4. Retail: Online shop & Mobile app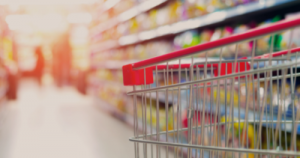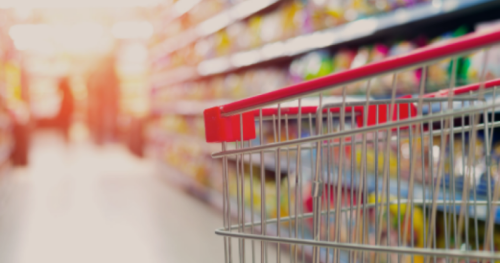 The retailer already had an informative website. But the function is very limited, it was just for leaflet upload. By the TVP subsidy, the retailer built a modernized online shop and a client mobile app. Customers can go shopping in both the online shop and the mobile app. Moreover, all data is integrated into the same system so that consumers can shop easily and store reward points. This helps to improve customer loyalty. Once the online shop launched, it is possible to run different types of online promotion, such as keyword search advertisement, SEO, social media promotion etc.
5. Logistic transport company: Quotation & Ordering Platform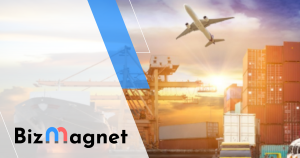 Logistics is a traditional industry and needs manual quotation often. It makes waiting for quotations even longer than the transportation. The new generation of business owner decided to build a modern logistic system and an online quotation platform. Customers only need to click into the portal to request quotations, and the system will calculate the required time and fee automatically based on requirement. The system is also connected to major transportation companies to seek the best choice and price. Not only saving manpower, the system benefits customers directly. The TVP grant obtained by the logistic company covers most of the project cost and reduced company's cash pressure.
---
6. Catering: POS system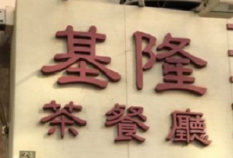 Catering service is a very important sector in Hong Kong. According to Census and Statistics Department, there are around 18,000 restaurants and canteens in Hong Kong, hiring more than 240,000 people. In recent years, food chain stores have installed catering systems such as POS, booking & queueing, order & take-away, kitchen management and so on. Due to technology advancement and hardware price decrease, IT systems are no longer only for large enterprises. Nowadays, "cha chaan teng" and snack shops can also get modernization easily with TVP grant. Signature jargon written by waiters in the past is now replaced with iPad, customers can even order by themselves with smartphones. All this can reduce mistakes and enhance efficiency.
Know more: TVP POS retail system
---
7. Tutorial school: Administrative management system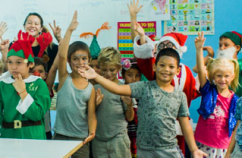 In general, the administrative works of tutorial school involve administrators and tutors, while tutors work on both full-time and part-time basis, as well as parents and students. Therefore the tutorial school decided to develop an administrative management system to facilitate all these matters. Parents can read study progress, homework performance and notification via the website or the mobile app. Tutors can receive class arrangement, register student works etc easily. Moreover, the system makes administration clear and accurate to help reducing mistakes and correction. On the other hand, teaching material and the school past paper database are very precious asset for the tutorial school. In the past, the backup by hard drive was not reliable, and now the cloud-based system manages the asset more securely.
---
8. Laundry: RFID Management System
The laundry shop found clothes in accordance with customer's receipt. As many clothes in the shop, it took quite a lot of time to find the clothes. If it was a dry cleaning order which would ship to the laundry factory, often it would mix up the clothes. With the subsidy of Technology Voucher Programme, the shop has equipped a dedicated RFID (Radio Frequency Identification) management system. Now every clothes bag has a RFID tag that the system can identify and locate each bag. By simply scanning the receipt, the staff can find out the location and handover is more accurate. The TVP solution reduces required manpower, enhance operation and productivity.
---
9. Training centre: Virtual Reality System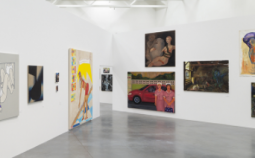 Virtual reality (VR) and augmented reality (AR) are developing rapidly and have variety of application area. The core business of the TVP applicant is visual art education. In order to start a new business of enterprise training service, it installs a virtual reality system with the aid of TVP grant. The physical scene took a lot of time and cost to make in the past, and the VR system generates scenes with much lower cost now. Moreover, the virtual scene can adjust on demand and the centre can reuse teaching material efficiently.
---
10. Consultancy: Appointment & Document Management System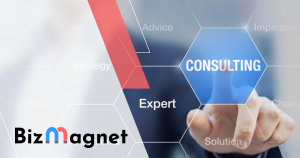 The applicant is a business consulting company. It deals with a lot of confidential documents in daily operation, and also has client appointment often. Traffic was always jammed during social unrest last year, and COVID-19 came this year stop normal operation. Therefore the consultancy decided to develop an appointment and queueing system. This allows clients to book appointments conveniently. On the other hand, it also develops a document management & mobile access system to help a more systematic, safe and convenient document management and access. Despite of the epidemic, an IT solution realizes distance business operation, makes working possible without face-to-face meeting. This reduces health risk and impact on the business.
---
Bonus: Property Agency upgrade info system
One of the most impacted industry during epidemic is property agency. Due to fear, clients don't want to visit the flats and transaction goes almost zero. Therefore some agencies upgraded the old system such as information and resource management system. In the past, only large firms like Centaline and Midland in Hong Kong could develop their own system for real estate agencies. And the small firms could only purchase old software to work. Now thanks to a better TVP successful rate (due to good TVP consultation) they can also manage to build their own systems.
Current economics is extremely harsh. It could be the time for transformation, too. Businesses have to go forward. BizMagnet shares the above TVP successful stories to those like to apply for the TVP. Now you can commence the TVP project just after application submission. BizMagnet TVP consultant welcomes inquiries.