Today(12/9) is the first weekend after social gathering ban relaxed (4 people for a table). Obviously there are more people in the streets and malls, especially restaurants and retail store in shopping malls. BizMagnet hopes Hong Kong people keep the social distance to protect ourselves and recover the economy soon. I went out to observe and shop, an interesting trend I can see was the member reward scheme across brands. In simple words, membership systems are not limited to individual retailers but as an alliance. One very popular reward scheme is Jardine's "Yuu rewards". Under Jardine, Wellcome, Mannings, 7-11 etc have joined the scheme, and we estimated that they are using the same POS system from JOS which was sold to HKBN last year. The system has to connect to Hang Seng "Enjoy card" still. It is not an easy work with challenging technical barrier and test. What should SME retailers notice when they are choosing POS system? And how can the Technology Voucher Programme (TVP) help the retailers?
Know more: TVP successful cases
Cloud POS system with API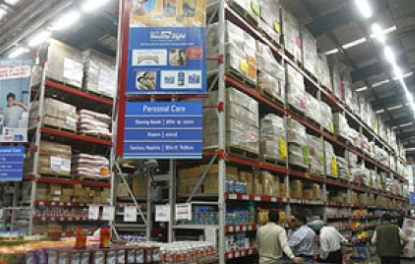 You can see Point-of-Sale (POS) system almost everywhere. In supermarkets, retail stores, fast foo shops etc, there is always a cashier touching the monitor to bill you, or you clear the bill by yourself with an automatic terminal. This is all parts of a POS system. The POS system was extremely simple in the past: scan the goods code, read the data and calculate the amount. It is still the fundamental nowadays but with much more functions. In response to the O2O e-Commerce trend, POS also connects the backend of online shops, membership systems, payment gateways, ERP, or even to process other partners' bill, value-adding, registration etc as in the 7-11. Technology advancement is fast and unpredictable, we couldn't tell what extension a POS system should have in the future. Therefore we should choose those POS systems running on the cloud for convenient future upgrade; and they should also come with an application programming interface (API). An API is the communication protocol between programmes, and in short a POS can feedback other system inquiry only if it has an API. API is a necessary condition for systems to interconnect.
If you need only a calculator placing in the shop cashier, and there is nothing to extend, you may spend a thousand to buy a "POS" from Taobao. However, if you have a great business plan, you should consider a cloud-based POS with API. The strength and the integrity of the supplier is also very important.
Another government subsidy: ReTAAS
TVP sponsors necessary hardware
You may search "TVP to buy computer" before, and know that you can't buy hardware only with the TVP. Here we have the question: a POS must be with hardware such as touchscreen, scanner and so on. Can a retail store apply for the TVP to equip a POS system?
The answer is YES. According to the FAQ of TVP by the Innovation and Technology Commission (ITC),1 all necessary hardware (customized or off-the-shelf) can be subsidized. In addition, readily available hardware should not cost more than 50% of the total project expenditure. The definition of necessity is straightforward: the system cannot work without this hardware. And the hardware of a POS is necessary in general.
Retail applicants: TVP statistic 2020
TVP consultants really help
You need to prepare a lot of documents and proposal for TVP application, and also answer the ITC promptly. As most enterprises will not apply for as many as 6 times, it is common to hire a TVP consultant to help the application. Professional TVP consultation can speed up the procedure, reduce human resource cost and lower the failure risk. If you plan to have a TVP POS system, welcome to reach BizMagnet TVP consultancy.
Forecast: TVP consultant trend prediction 2021