(BizMagnet Limited is an experienced BUD consultant. Inquiry: 3611 5707)
"Time is money", we are hard-working because we know time is precious and BizMagnet agree with you. Therefore, we response to all inquiries within 15 minutes to answer "You are/are not eligible for the BUD Fund." At least, we are glad to tell those obviously ineligible to not spend a minute to apply.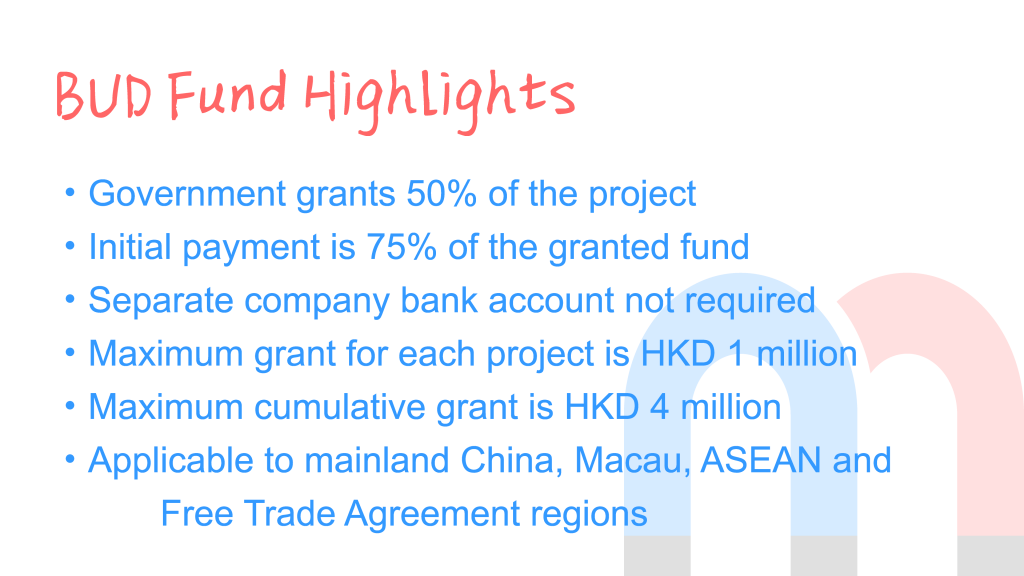 BUD 1st stage: The eligibility of the applicant company
The first question of all application consultant must be the eligibility of the applicant. Remember that the applicant must be a Hong Kong company instead of an individual. In other words, you should own a company (no matter a limited company or an unlimited company) that has substantive business operation. This includes continual income, expenditure and staff etc. New company established within a year, without MPF or holding company cannot apply for the BUD Fund.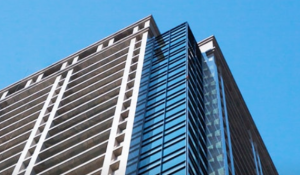 BUD 2nd stage: Relation between the applicant and the local business
According to the BUD Fund application guide, the applicant company should invest directly to the local business. The BUD Secretariat only recognizes 3 types of investment relation (Ref: The relation between Hong Kong applicant company & Local business). Thus, the second question of the BUD Consultant is usually about this direct investment relationship, and this is also one of the most common failure reasons of BUD application. If you can pass these 2 stages, the success chance is much higher.
BUD 3rd stage: Related entity and other government funding
If the major shareholder of the applicant is also a major holder of the other company, the applicant and this company are considered as a "related entity", and the cumulative grant is counted as one single entity. Suppose this company has already got $3,500,000 from the BUD Fund, the applicant can only get the remaining $500,000 at most. (Ref: Possible to get more fund with multiple companies?) Also, if the applying project is already subsidized by other government funding or under other application, it will not be supported by the BUD Fund. This is the principle of double welfare avoidance.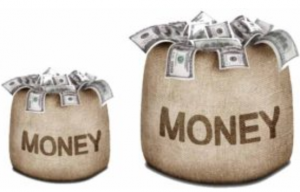 In summary, a BUD application should pass the above 3 stages before considering the proposal. It is meaningless to ask "how much I can get" or "What BUD items can I do?" at the very beginning. BizMagnet the BUD Consultant assists enterprises to apply for the BUD Fund, and we can assess if a client eligible for BUD application within 15 minutes. If you have any questions, welcome to contact BizMagnet.